Welcome to our 2nd edition of a newsletter showcasing the work that churches and Christian organisations are doing to serve our town.
We previously showcased the work of Azalea. This edition focuses on Hope Church and how it serves the wider community.
If you would like a feature on your church or organisation, please get in touch at ctl_admin@tiscali.co.uk.
A while after we moved into our new home in Villa Road, a neighbour complained that they'd been hoping the building would be less busy than previously (it had been a social club for
the local Polish Community.) They said it seemed to be more like a community centre than a church. It was not meant as a compliment, however I took it to be so. As a church we want to
serve the community around us, which we are convinced is what Jesus would do. It is what most churches in Luton do, breaking the stereotype that churches are only open on a Sunday!
There is so much going on in Hope Church Centre, much run by us but some activities are run by others who we hire our building at reduced rates to serve the community.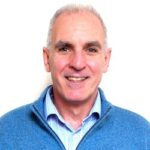 Tony Thompson, Chair CTL, Hope Church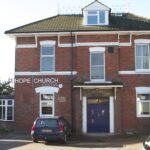 On a Friday morning singing fills the whole building as a group serving people with Alzheimer take over. Autism Beds run numerous projects, as do groups serving people with mental health challenges. Love for the family, a new charity which works with those experiencing unplanned pregnancy or crisis; loans clothing and equipment to those suffering financial hardship due to pregnancy; gives emotional support to bereaved parents and runs post abortion recovery courses has its home with us.
We see all these groups as part of our wider family.
For many years we have run a community drop in on Monday and Wednesdays which includes a lunch. We also run free English as a second language groups on most days, serving people from many different backgrounds including refugees. We are also hosting a trauma centre supporting those who have experienced high levels of trauma. This includes those suffering abuse as children and refugees. This is all alongside our normal activities amongst children and youth, holiday clubs and various weekly groups. All this is before we mention our various Sunday worship services.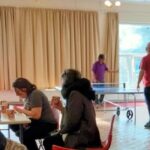 It has been asked, would the community notice if your church no longer existed? I am sure they would if Hope Church didn't exist or many other churches in the town for that matter! You will hear more in future editions. The church in Luton is very much alive and serving the people of Luton